Archive for June, 2017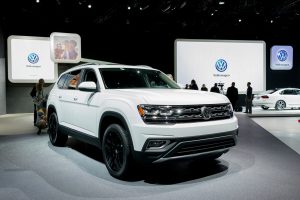 If it's your first time buying a car, you might be asking yourself what the difference between American cars and, say, German cars is. The truth is, they can be quite similar. Most vehicles are manufactured using parts from various countries. As well, many cars are assembled in the country where they'll be sold, rather than in the country where the corporation is based.
Continue reading 'What's the Difference Between EU Cars and American Cars?' »
Lightweight parts, a new engine and a transmission upgrade give the new F-150 a solid value proposition, and are probably giving GM a bit of a nervous feeling. According to
Fleet Owner
, Ford cut around 700 pounds from the popular pickup to arrive at the updated model. Ford also added options to it's engine line, making sure to offer more V6 engines since most Ford F-150 drivers choose V6.
Continue reading '2018 F-150 Is More Powerful and More Efficient Than Before' »
Everybody has opinions about everything these days. You've probably heard arguments both for and against leasing, but now you're researching for yourself. That's smart! Smart because you should always look for in-depth information and smart because we have the definitive answer to the question of whether leasing is a good idea or not.
Continue reading 'The Truth About Leasing Cars' »