Archive for April, 2017
Would you agree if we told you the Toyota Prius hasn't seen a worthy competitor in its decade of existence? There have been directly-aimed competitors such as the Honda Insight but nothing has really made a dent in the Prius's "efficient hatch-sedan" market. It's hard to say why that is. Maybe it's because drivers who want gas savings and "green" efficiency gravitate to the Prius, the first successful hybrid. That raises the question "when will eco cars be considered normal or considered as worthy substitutes for gasoline and diesel autos?" Well, maybe the Hyundai Ioniq is a step towards the answer.
Continue reading 'Hyundai Ioniq Is a True Prius Battler but It's Also Just a Great Car' »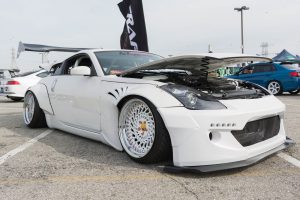 Let's be honest. The only drivers who need sports cars are those who earn a living by winning races with them. The rest of us are hobbyists or car enthusiasts. If you're strict about your finances and your life's organization; no, it's probably not worth it to own a sports car. But who's really that scrupulous about their finances? Everyone has to have a little fun sometimes. Maybe you want to get your kicks by commuting in a Corvette. Nothing wrong with that. If you're on the fence, think about these questions.
Continue reading 'Is It Worth It to Buy a Sports Car?' »