Archive for May, 2012
One of the secrets in getting low monthly payments on your car lease is to select a vehicle with a high residual value. This is because the residual value will be deducted from the sticker price of the car, giving you the overall lease price.
Lease a cheaper car, and you get low monthly payments. If you lease a car with a higher residual value, then you can enjoy lower payments and great value for money.
Sport-utility vehicles are one of the best cars to lease because they are more expensive than normal cars. But there are some luxury SUV's that stand out from the rest when it comes to future resale values. Here are the top 2012 luxury SUV's with the highest residual value according to Kelly Blue Book: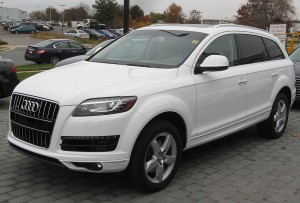 Audi Q7
Audi may be late in the SUV game, but it pulled-off a miracle with the Audi Q7. Since we are talking about an Audi, the Q7 has impressive levels of build quality and craftsmanship that perfectly blurs the line when it comes to plush luxury and inherent sportiness.
With prices starting at around $46,500 the Audi Q7 offers a lot of bang for the buck. The standard 3.0-liter V6 engine produces enough motivation to push the Q7's lofty curb weight. The Quattro all-wheel drive system offers tons of grip even on slippery surfaces. The Q7 also comes with a 3.0-liter turbo diesel V6 engine that produces locomotive-like waves of torque.
Estimated resale value of the Audi Q7 is around 63.3% after 36 months and 44.3% after 60 months.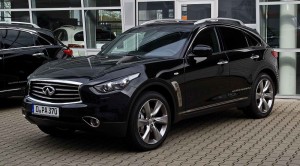 Infiniti FX
The Infiniti FX is based on the Nissan Z sports coupe, meaning it has the DNA of a tight-handling sports car. The Infiniti FX is a crossover SUV that is a little more stylish than most that you see on US roads. It also comes with either a 3.5-liter V6 or 5.0-liter V8 for true sports car performance.
With prices starting at $43,700 the Infiniti FX is a sport-luxury SUV with elevated levels of opulence and performance. The Infiniti FX has a resale value of around 58% after 36 months and 44% after 60 months.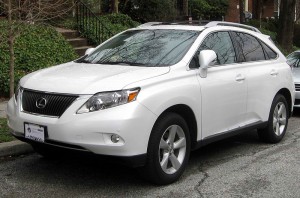 Lexus RX
The Lexus RX may be smaller in size compared to the Q7 and the Infiniti FX but it it still a proper luxury SUV. It has a plush ride, a luxurious interior, an abundance of high-tech features, and is as reliable as death and taxes. no wonder that many people are lining up for the Lexus RX, especially considering that it only costs $39,310.
The Lexus RX has an estimated resale value 64% after 36 months and 43% after 60 months.
If you are looking to lease a luxury SUV, you should try to get the latest leasing deals for the Audi Q7, Infiniti FX, and Lexus RX so you can compare which will provide you with more value for money.