Archive for February, 2017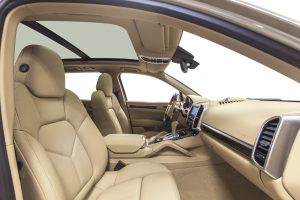 Car seats are an important aspect of any vehicle. You need them to be comfortable and appropriate for your lifestyle. But how do you choose? First, know your options.
Nylon:
Nylon is a durable, woven fabric that comes in many colors and textures. It repels liquids well but can be stained. Woven Nylon tends to hold dirt well. It's not the best car seat material if you want a clean look or tend to carry a lot of dirt around on your clothes or with your pets. Nylon can have an abrasive, scratchy or scrapy effect on the skin if enough pressure is applied. "Mesh" material is usually made out of nylon.
Continue reading 'Automotive Seating Materials: Making the Choice' »