The Least Expensive SUVs to Insure
Want to drive an SUV but don't want to pay the typically higher costs associated with them? There are ways to keep those costs down. One way is to choose an SUV that doesn't require expensive insurance premiums. Here are a few options, including some you might call "crossovers." Our insurance estimates come from Nerdwallet.
Honda CR-V
MSRP: $23,745
Avg. Annual Premium: $1,041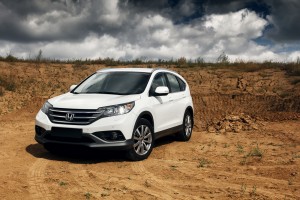 Honda's compact SUV has been a favorite in its class for years. The CR-V is peppy, with a 185 hp engine, and gets 26 mpg in the city and 33 mpg on the highway. Throw in a couple thousand extra dollars for all-wheel drive.
Ford Escape
MSRP: $23,600
Avg. Annual Premium: $1,044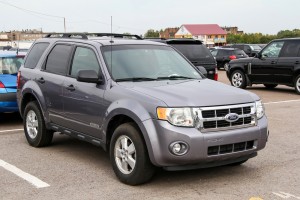 Ford's compact SUV was overhauled in 2013. The new Escape is less boxy and available with all of the new tech you need, such as dual-zone climate control and a rear-view camera. It's also comfortable on long trips.
Jeep Cherokee
MSRP: $23,395
Avg. Annual Premium: $1,045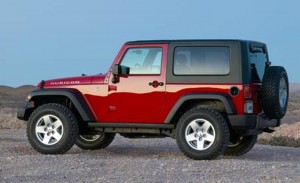 Jeep's Cherokee is comparable to the Ford Escape, although it is a little more appropriate for off-roading drivers. 4WD transmission is available for about $1,000 less. Moreover, drivers say the Cherokee is quiet and smooth on the highway.
Toyota Highlander
MSRP: $29,990
Avg. Annual Premium: $1,061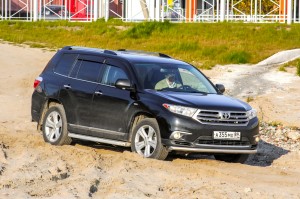 The Highlander is the least expensive mid-size SUV to insure besides the Cherokee, which has less seating capacity. It starts at $30k but you get 7 or 8 seats and the potential to upgrade to 270 hp for about $2,000. The latest edition of the Highlander is a little wider than the older generations and it has new safety tech, such as lane departure warning.
Jeep Wrangler
MSRP: $23,895
Avg. Annual Premium: $1,086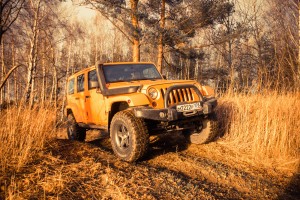 Although the Wrangler is the SUV of choice for off-roaders, it's not the most impractical vehicle you could drive to work. It'll cost you about $40 more than the CR-V, every year, for insurance. If you need to tow a load, the base Wrangler can handle a ton. Upgrade for a 3,500-lb towing capacity.
Toyota Rav4
MSRP: $24,350
Avg. Annual Premium: $1,087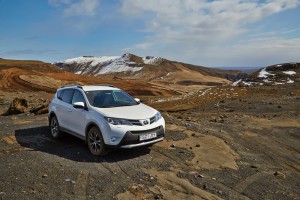 The primary advantage of the Rav4, over other small SUVs, is its 38.4 ft3 rear cargo area, which increases to 73.4 ft3 when the seats are removed. There's no huge engine upgrade available and no 4x4 model (AWD is available) but it is a Toyota. You can't beat the engine in this vehicle.
Jeep Grand Cherokee
MSRP: $29,995
Avg. Annual Premium: $1,103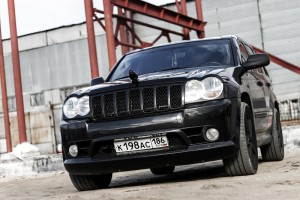 Insurance costs start to get significantly higher at this point. The Grand Cherokee has advantages that none of the vehicles above have, however. Among them is a 3,500-lb base towing capacity, which can be upgraded to 7,200 lbs, and its "EcoDiesel" option.
Get quotes for your next SUV online. It's easy, it's free, and it could save you lots of cash. Click here.