The Cheapest 2016 Minivans to Insure
Did you know two vans top the list for cheapest insurance costs of any vehicles in 2016? That's right; nothing is cheaper, in terms of insurance cost, than a particular Japanese minivan. That van is called the Honda Odyssey. It's not the only insurance-cost-saving car on the market, though. Test drive the following vehicles when you visit your local dealers.
Honda Odyssey
MSRP: $29,400
Avg. Annual Premium: $1,015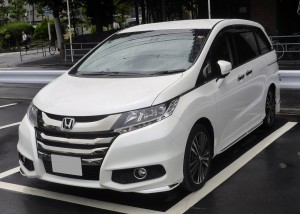 photo by Tokumeigakarinoaoshima
The Odyssey isn't the cheapest van available in the US but it is the cheapest to insure. It's a bit more sophisticated than it's direct competitors. In fact, it feels luxurious, especially with the EX-L trim's leather seats. It's quiet on the highway and it's also safe due to it's status as Honda's primary family vehicle. One of the coolest features it has is the HondaVac, a built-in vacuum for cleaning on the go, which is available in the SE and Touring Elite models.
Dodge Grand Caravan
MSRP: $22,095
Avg. Annual Premium: $1,028
The Grand Caravan starts at $7,300 less than the Odyssey. While it's not quite as pleasurable to drive, it does offer a fair alternative with a range of seating configurations. Dodge also provides the advantage of roadside assistance for 3 years or 36,000 miles. Plus, the Caravan has an aggressive look to it, which other vans lack.
Toyota Sienna
MSRP: $28,850
Avg. Annual Premium: $1,084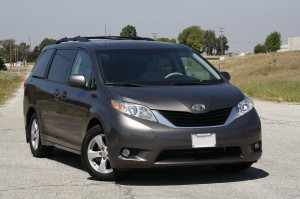 photo by Sasukekun22
The Sienna's quality and range of features is similar to that of the Odyssey. Like Dodge; however, Toyota offers the roadside assistance that Honda does not. If you're looking for an all-wheel drive van, the Sienna is currently your only choice. Surprisingly, the XLE Premium AWD package is fairly efficient on the highway, reaching 23 mpg.
That's All!
We seem to have run out of vans. The three above are the only vans in the top 30 cheapest vehicles to insure. What do you think about the following crossover and SUV options, as alternatives?
Toyota Highlander
MSRP: $29,990
Avg. Annual Premium: $1,061
<a href="https://www le viagra est il en vente libre.carleasingsecrets.com/wp-content/uploads/2016/08/2015_Toyota_Kluger_GSU55R_GXL_wagon_2015-06-25_01.jpg">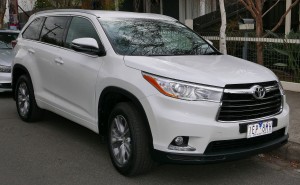 photo by OSX
The Highlander is Toyota's mid-size SUV/Crossover. It gets 20 mpg in the city and 25 mpg on the highway, seats up to 8, and has a 5-star safety rating, making it a decent minivan alternative. We suggest paying a couple thousand dollars for the upgraded 270 hp engine that comes with the LE trim. You'll lose about one mile per gallon of gasoline efficiency but you'll gain the torque this SUV really deserves.
Ford Explorer
MSRP: $31,160
Avg. Annual Premium: $1,144
Explorers are some of the most affordable 4WD SUVs around, costing around $33,310 for the base 4WD model. They seat 7 with ample leg room in all rows. Of course, if you want to maximize the car space in this SUV, remove or fold some seats. One of the coolest things about the Explorer is its turbo engine, available with the Sport trim. You won't find any turbocharged vans around unless they've been modified.
When it's time to get quotes for your next vehicle, get them online. Click here to request free quotes from all of your local dealers.